---
Music. Architecture. Nature. These are the inspirations for Brazilian jewelry designer Carla Amorim. Carla creates jewelry that plays with light as it dances and glitters across the surface of stones. She uses a rainbow palette of precious gems indigenous to Brazil, brushed gold and diamonds to make jewelry that is at once both playful and seductive.
Born in Brazil, Amorim recognized herself a profound love of design as a small child. What started as a hobby, designing jewelry for friends and family, blossomed until she began her own designer line in 1994. The line has grown to include many different styled collections created in 18k yellow, white and rose gold.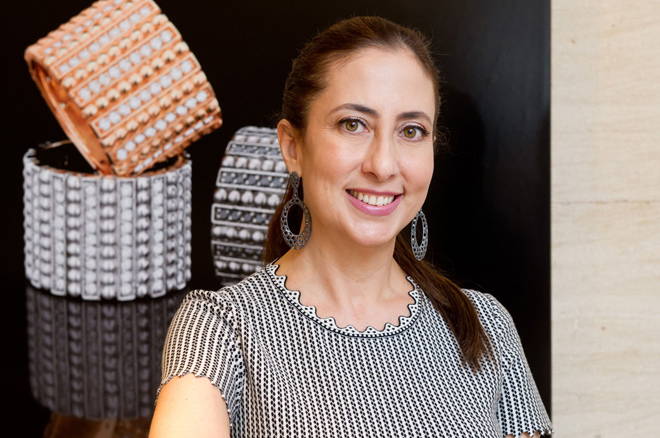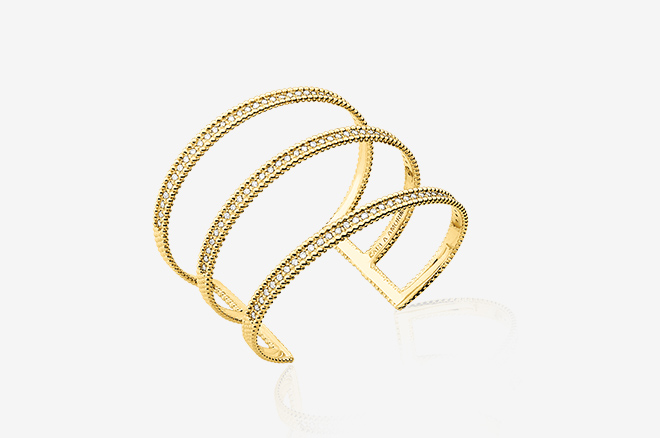 Since then, Carla Amorim has established herself as one of the great Brazilian jewelry designers. Amorim's collection reflects her upbringing in Brazil, primarily the architecture of Oscar Niemeyer. Niemeyer was a Brazilian architect considered to be one of the key figures in the development of modern architecture and is best known for his design of civic buildings that would shape Brasilia, Brazil's capital.
Amorim's love of architecture also blended with the flora and fauna of her homeland. She subtly references nature through flower, water and wind motifs. Equally important to each Carla Amorim creation is the theme of music, specifically Bossa Nova, the rhythm of Brazil itself. The animated and organic quality of her jewelry owes much to Brazil's rich musical traditions.
---
Come in to view Carla Amorim's newest collection at our Vail location.
The Squash Blossom located in the heart of Vail Village is known for its unique diverse collection of fine jewelry from all corners of the world.