Mary Crone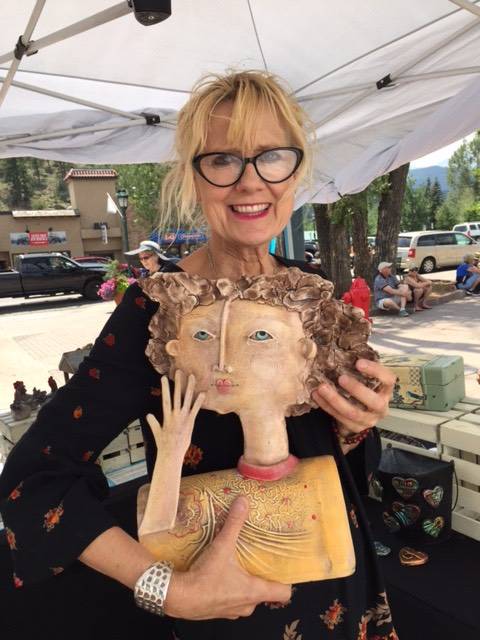 Creating ceramic sculptures is a new love for Mary Crone. After years of traditional pottery making, Mary has broken away from the wheel production and has put her energy and spirit into hand built sculptures. Her work reflects the joy and spirit of her creative processes.
Mary is interested in ceramics with personality, beauty, and attitude. The marks of the process, the slight distortion from a gentle hand, or the fingerprints are all a part of the language with which exclaim, "I was not machine-made, I was not mass-produced, I was made by fingers and hands, in a small studio, by an artist dreaming, creating, and listening to music." In a time of mass-production, consumer culture and waste, the handmade creations bring us back to the intimacy of human nature.
"The beauty of taking a lump of mud and forming it into an object, a creation, fills me with gratitude. I have always been drawn to clay. Every time I pick up a piece of clay I feel something stirring inside. Sculpting comes naturally to me and I love creating something from what is basically a pile of mud. Clay is an art form that combines everything I love: the relationship between form and design, nature, fine craftsmanship, color and texture. I like the wet clay stage best: the rawness and true nature of the material exposed and the wonderful, supple way the forms feel in my hands."
Mary is delighted when she sells a piece of her work, as she feels that what started from an unformed bit of clay turned into a sculpture that will travel on to another person for their pleasure.