---
Growing up in a war torn Vietnam, Nina spent much of her spare time helping her uncle in his jewelry studio. He worked with gemstones that were mined in the nearby countryside and gold that was panned in the local rivers and streams. Since that early age Nina has been surrounded by precious handmade jewelry.

In the late 1980s, her family's jewelry business was confiscated and her father was arrested and vanished for several years.

With the help of family, Nina's single mother took her and her five siblings to America seeking a better life. With a one year stay as a refugee in the Philippines, Nina's family was eventually relocated to the Tampa Bay area where she started her life in the US. At the age of 12 she learned very quickly to adapt. Exceling in school, she matriculated to Computer Science at the University of Florida and while not able to finish the degree due to the tech bust of the late 90s, she went on to the world of finance where she worked for an investment company and obtained several Securities licenses.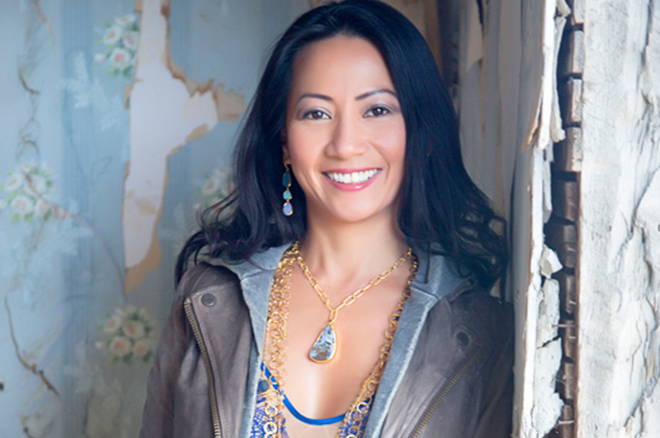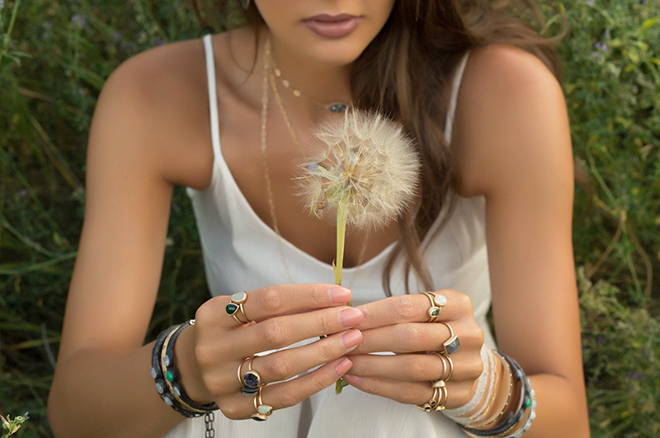 Nina Nguyen Designs was established in 2005 by Nina herself from her home in Florida. Now she has a dedicated support team based in beautiful Denver, CO where they work hard to bring Nina's vision to life using their passion for fashion and all things beautiful.
Nina takes great pride in knowing her jewelry is produced using sustainable materials and is ethically crafted. Nina Nguyen Designs is evolving to embrace earth conscious materials. Inspired by organic gemstones, her current collection's focus is on stones that slowly develop through the planet's natural processes.
Visit us in Colorado Springs
---
Come in to view Nina Nguyen's newest collection at our Colorado Springs location.
Located in Historic Old Colorado City, since 1973, this location has maintained its reputation for fine art, jewelry, bronze sculpture and home accessories. From traditional to contemporary, The Squash Blossom has something for everyone.