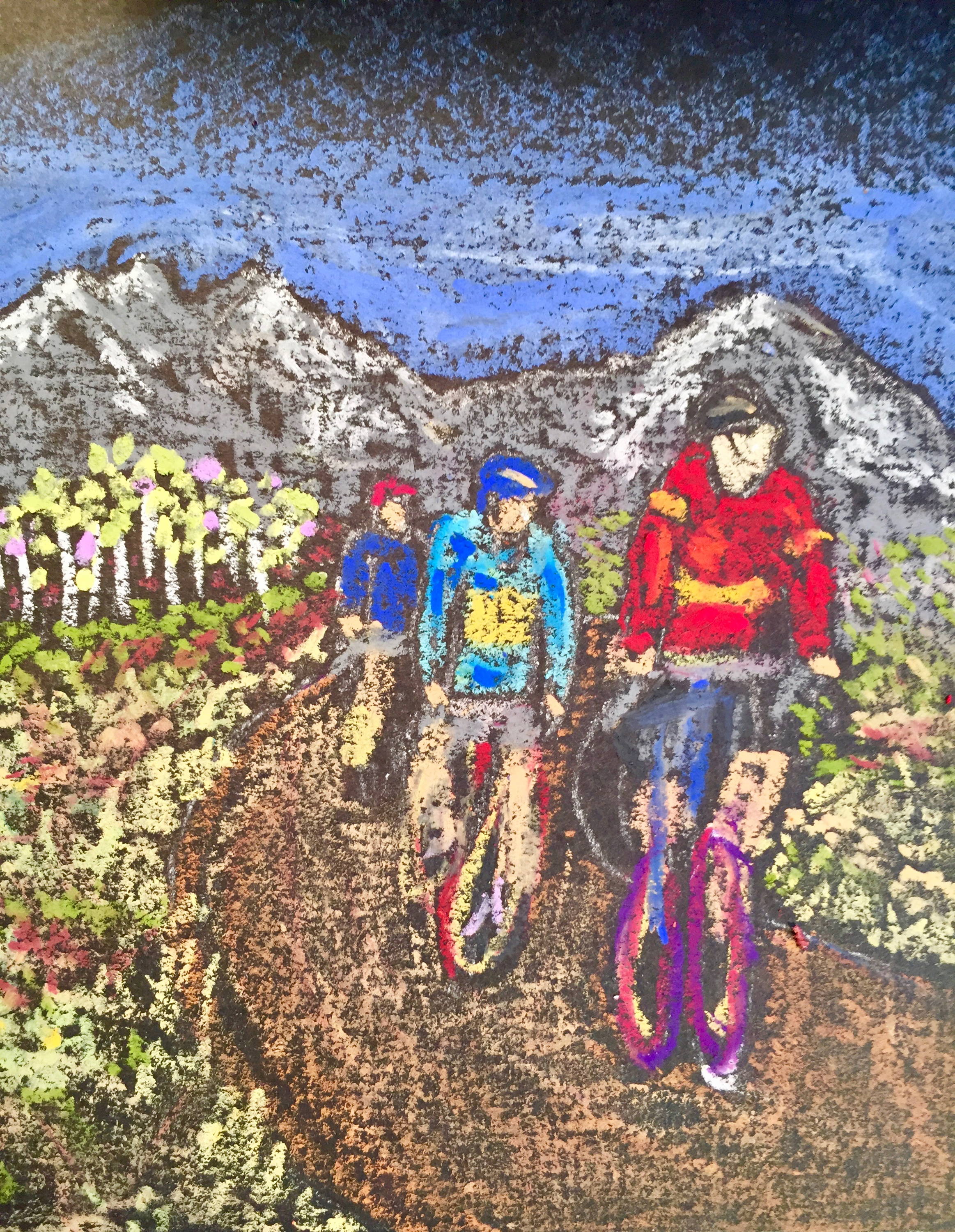 "With my art, I capture the spectacular interplay of color, light, and image, and then distill it down while still maintaining the original awe. I like to present the viewer with a different way of seeing images while evoking a sense of enjoyment and creating a smile. My 'joie de vivre' is exploring color and disappearing for hours to create whimsical and colorful expressive paintings. I paint the Colorado mountains and aspen trees which surround me and provide a quiet escape. Other subject matter includes a series of pups with expressive personalities, lively bicycles, and an abstract series using my characteristic bold hues, shapes, and texture. I use oil pastels which were originally developed for Pablo Picasso, as they are an ideal medium with which to render my impressions while outside or traveling the world."
Susan Friedberg Clark earned a B.S. from Northern Arizona University. Her many years in interior and visual design have had an influence on her art and style. Clark lives in Ridgeway, Colorado and when she's not painting or designing, she enjoys hiking, biking, skiing, and travel. Her work is in private collections throughout the United States.
Visit The Squash Blossom to see Susan Friedberg Clark's whimsical work in person!  
---
Susan Friedberg Clark's NEW ARRIVALS
---