---
Having worked in the family company "Cielo Venezia," one of the most important jewelry groups in Italy, founded by his father Sergio, Mattia Cielo broke away and founded his company in 2006. Mattia established himself as the premier third millennium jeweler. He is the jeweler-entrepeneur who brought to his company the avant-garde concept of a highly technological, innovative jewel. Combining cutting-edge technologies and Italian heritage, Mattia creates a very distinctive, unique and sophistaced jewelry collection.

The jewelry becomes one with the wearer; reflecting their movements so well that they seem natural, when in reality they are highly engineered to sparkle in light and dance in the rhythm of the life of the wearer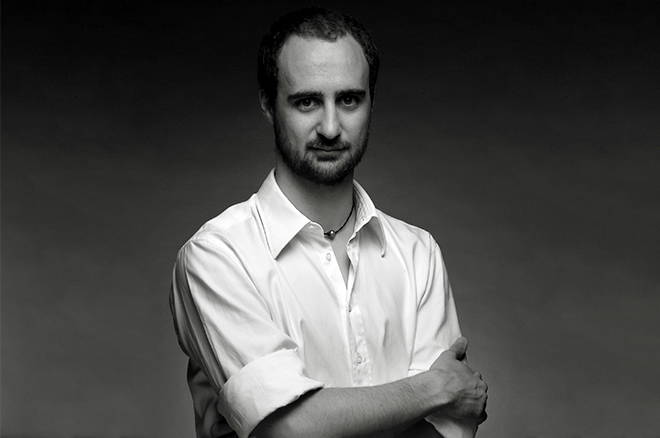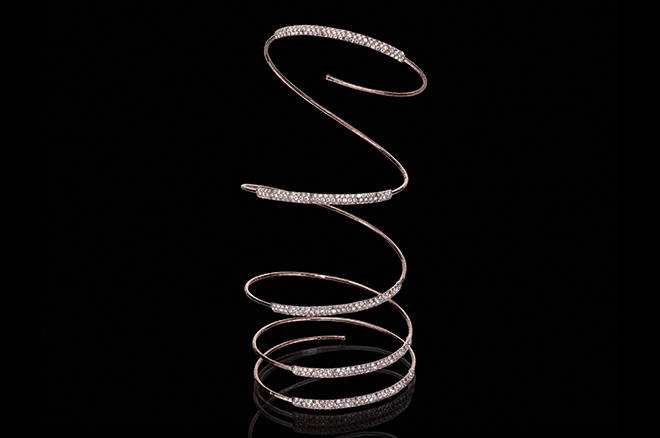 Mattia Cielo gives us a unique approach to jewelry that is worth the excitement. Most notable is the freedom in movement his pieces enjoy. Using 18k white, rose, and yellow gold over a titanium core allows for elasticity and ultra-light weight earrings, rings, and bracelets.
His avant-garde vision must be experienced first-hand to fully comprehend the advanced designs.
---
Come in to view Mattia Cielo's newest collection at our Vail location.
The Squash Blossom located in the heart of Vail Village is known for its unique diverse collection of fine jewelry from all corners of the world.