---
Sarah Graham designs evocative jewelry by applying original artistry and fashions it with the traditional methods underlying old-world craftsmanship. The jewelry is subtly feminine yet substantial, unique yet universal in appeal.
The first thing people notice is the natural influences and organic materials to Sarah's jewelry. The inspiration for her original designs and materials is grounded in Nature as confirmed by the labeling of her jewelry: Pebbles, Oyster, Confluence, Shadows, Clover and one of her most recent collections- Aspen. Each piece speaks reflections of its natural source: the texturing of a tree branch, or the waviness of an oyster shell.
Another unique element to her jewelry is the combined use of 18kt gold and blackened cobalt chrome. A distinctive addition to fine jewelry, the blackened cobalt chrome creates an arresting contrast and depth to the jewelry, rarely found.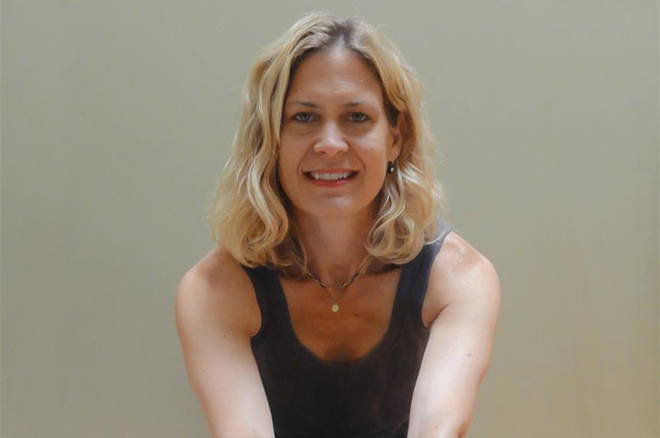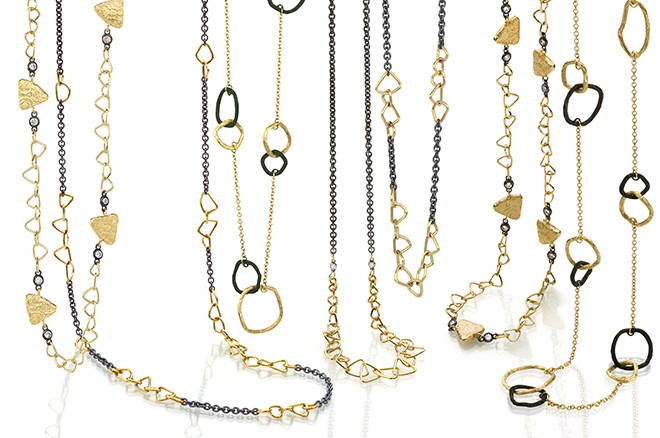 Sarah's career as a jeweler began when she made a simple line drawing of a bracelet for her sister as a Christmas present. She took the design to a local jeweler and asked him if he could create it. He was so impressed with her design and its potential that he not only agreed to have it made, but offered to teach her his craft as well. After her basic instruction, Sarah painstakingly perfected her old-world craftsmanship by serving as an unpaid apprentice for two rigorous years under a master goldsmith in Carmel, California. Sarah studied the jewelry of the world in museums, galleries, and stores in North, Central, and South America, Europe, Africa and India. She then became a bench jeweler for six years until she launched Sarah Graham Metalsmithing in 2000.
Sarah sees her customers as a strong, accomplished woman with graceful, natural beauty, a woman who wants her jewelry to display her self-confidence in taste and style and to subtly command attention whether worn with everyday attire or evening elegance. Sarah's jewelry delivers just that. Celebrities such as Sharon Stone and Kim Basinger are collectors of her jewelry.
---
Come in to view Sarah Graham's newest collection at our Vail location.
The Squash Blossom located in the heart of Vail Village is known for its unique diverse collection of fine jewelry from all corners of the world.